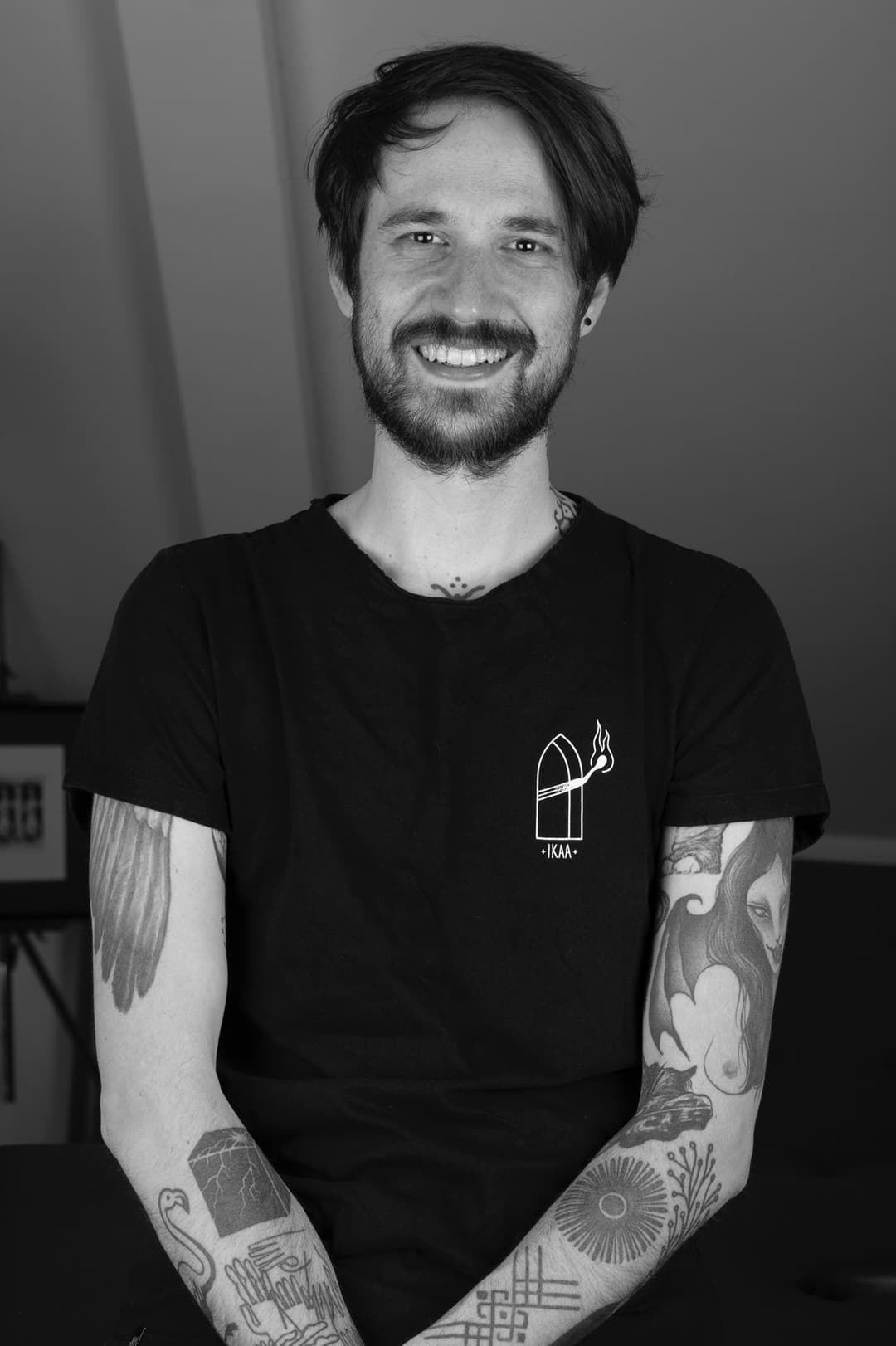 Welcome, my friend. My name is Ikaa, and I am a multimedia artist with experience in digital illustration, traditional drawing, painting, sculpting, photography, industrial design, branding, and tattooing. Art has been an integral part of my life since childhood.

I hold an MA degree in industrial design and have worked for years as a freelance designer, creating lighting objects and projects in my country and throughout Europe.

I added an additional 'A' to my nickname, Ika, when I created my own lighting design brand. I wanted it to represent serial production. When I began tattooing in 2014, I used the same brand name, making it the obvious choice for every new art chapter in my life that followed. Both industrial design and tattooing have shaped my relationship with clients, and I have learned to understand people better. It has also allowed me to tap into branding, photography, communication, and all things related to these artistic expressions.

When I started my journey in the NFT world, my past experiences helped me understand the abstract world of web3. I began on the Ethereum blockchain and migrated to Solana after six months. Along the way, I met friends who helped me understand the importance of something that I never had the opportunity to be a part of during my previous art career - community! After almost two years in web3, I have learned that one can only be successful if they surround themselves with a supportive community. I have been blessed to receive such support, enabling me to create meaningful art that I am proud to represent. Most of my work explores human psychology and how humanity interacts with itself and the universe around us.